The First Dishwasher Designed Specifically for Glassware
Crafted with a tine-less configuration to maximize capacity for wine glasses, beer steins and more, this glass dishwasher securely washes your most delicate stems while accommodating every entertaining occasion.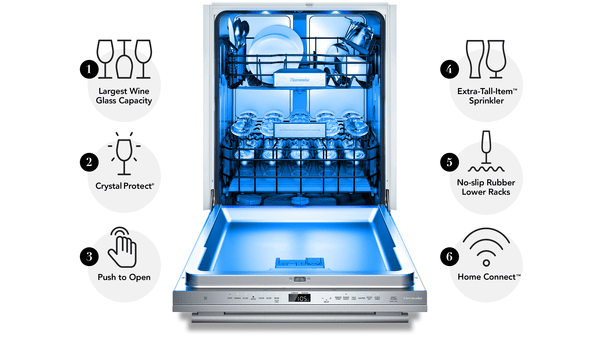 Crystal Protection™ utilizes a built-in water softener to neutralize water hardness for clear crystal, free of water spots.
Push to Open makes loading dishes easy, even when your hands are full.
Extra-Tall-Item™ Sprinkler allows large items up to 22″ high to be securely washed.
No-slip Rubber Lower Rack designed specifically to accommodate all of your glassware with no-slip, soft rubber racks.